President Ferdinand "Bongbong" Marcos Jr. on Friday expressed "shock and deep sadness" over the fatal shooting of former Japanese Prime Minister Shinzo Abe."It is with shock and deep sadness that I learned of the passing of former Prime Minister Abe… Read More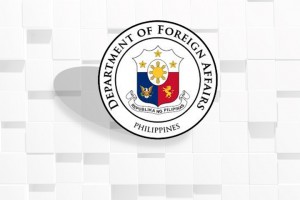 The Philippine government on Friday mourned the death of former Japanese Prime Minister Shinzo Abe.In a statement, the Department of Foreign Affairs (DFA) said Abe was "greatly admired" by many Filipinos and had been a "key role" in the strengthening of Philippine-Japan ties."We… Read More
SARA DUTERTE: The world lost a great leader
Let me convey my deepest condolences to the bereaved family of former Japanese Prime Minister Shinzo Abe and the people of Japan grieving over his untimely demise.
His death is a shocking tragedy that exposes the dark side of humanity.
The world lost a great leader.
He was a strong ally and a friend of the Philippines, and the immensity of his love and kindness for the Filipinos has been demonstrated many times over through Japan's support for our growth and development.
VP Sara Z. Duterte
July 8, 2022