We Know Almost Nothing About the Omicron Variant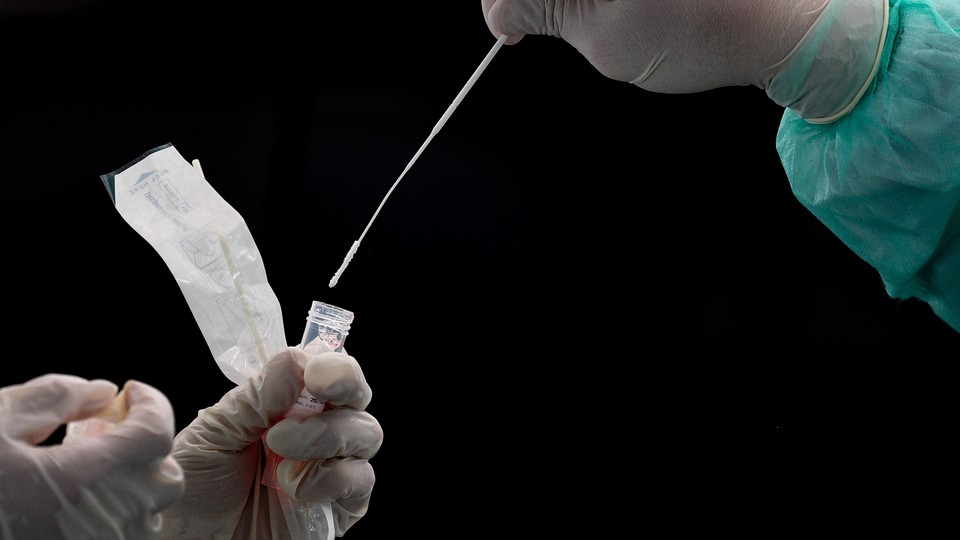 As fall dips into winter in the Northern Hemisphere, the coronavirus has served up the holiday gift that no one, absolutely no one, asked for: a new variant of concern, dubbed Omicron by the World Health Organization on Friday.
Omicron, also known as B.1.1.529, was first detected in Botswana and South Africa earlier this month, and very little is known about it so far. But the variant is moving fast. South Africa, the country that initially flagged Omicron to WHO this week, has experienced a surge of new cases—some reportedly in people who were previously infected or vaccinated—and the virus has already spilled across international borders into places such as Hong Kong, Belgium, Israel, and the United Kingdom. Several nations are now selectively shutting down travel to impede further spread. For instance, on Monday, the United States will start restricting travel from Botswana, South Africa, Zimbabwe, Namibia, Lesotho, Eswatini, Mozambique, and Malawi.