The Philippine Inter-AgencyTask Force (IATF) on Covid-19 has retained the modified enhanced community quarantine (MECQ) in Metro Manila until September 15, in a last-minute move that scuttled a plan to place the whole of the national capital region under granular lockdown.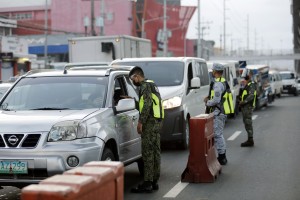 September 7, 2021
MANILA – Metro Manila will remain under the stricter modified enhanced community quarantine (MECQ) until Sept. 15, Malacañang announced on Tuesday.This developed after members of the Inter-Agency Task Force of the Emerging Infectious Diseases (IATF-EID), in its meeting held Tuesday… Read More
Metro Manila was supposed to begin on Wednesday, September 8, the implementation of a new community quarantine system – one that's more focused on granular lockdowns instead of wide-scale ones.
"Metro Manila's current risk classification as MECQ shall be maintained until September 15, 2021, or until the pilot [general community quarantine] with alert level system is implemented, whichever comes first," Presidential Spokesperson Harry Roque said on Tuesday, September 7.