The country's efforts at halting spread of COVID-19 could be affected badly by .the proposed granular lockdowns in Metro Manila, a concerned OCTA Reasearch said on Monday.
"We're concerned that if this does not work, at a point when we're actually seeing that the curve might plateau soon in two to three weeks, there's a chance that we might lose effective control of the pandemic and it will become much worse than it is," Octa research fellow Dr. Guido David said in an interview on ANC.
"We're not saying it will happen but we're saying that — you know, based on history — there's a significant chance that it may happen," David added.
He noted that granular lockdowns could work in a smaller scale setup and not in areas where there is a surge in cases.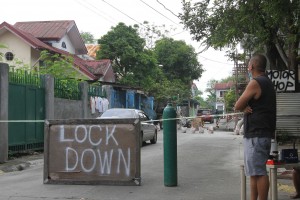 September 6, 2021
MANILA – The granular lockdown set to be pilot-tested starting Wednesday in several areas in Metro Manila will have four levels that determine the activities allowed.In an interview Sunday, Interior and Local Government Secretary Eduardo Año said the pilot testing would be carried out… Read More