Budget Secretary Wendel Avisado tendered his resignation on Friday, August 13.
Presidential Spokesman Harry Roque also on Friday said that President Duterte has accepted Secretary Wendel Avisado's resignation "due to medical reasons."
In his letter of resignation, Avisado said he needed to leave his post in order to tend to his health after a bout of COVID-19. He also mentioned past medical conditions, including one that required quadruple open heart bypass operation in 2007.
"The prognosis all point for me to take a rest from strenuous work and much pressure brought about by my current work so that I can fully recover and regain a much better health," said Avisado.
He managed to finish preparing the Duterte administration's last proposed budget – the proposed 2022 National Expenditure Program – before resigning.
Avisado, who was Davao City administrator during Duterte's mayorship.
Under the Duterte administration, Avisado served as Presidential Assistant for Special Concerns to oversee the rehabilitation of the areas affected by typhoon Yolanda.
He also served as Deputy Secretary General for the Housing and Urban Development Coordinating Council from September 2010 to April 2015.
He was City Administrator of Davao City from 2004 to 2010. He was formerly a Regional Director of the Department of Interior and Local Government in Regions XI and XII, Co-Chair of the Regional Development Council of Region XI, and was elected twice as City Councilor of the First District of Davao City.
Avisado is Duterte's second budget secretary. In August 2019, he replaced Benjamin Diokno who was appointed Bangko Sentral ng Pilipinas governor.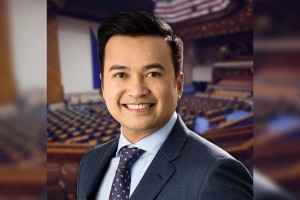 August 13, 2021
MANILA – Speaker Lord Allan Velasco on Friday assured the public that the resignation of Budget Secretary Wendel Avisado would not affect the upcoming deliberations on the proposed 2022 national budget at the House of Representatives.Velasco gave the assurance after Malacañang confirmed… Read More