Foreign Affairs Secretary Teodoro Locsin Jr. on Friday handed over the diplomatic note recalling the abrogation of the Visiting Forces Agreement (VFA) to United States Defense Secretary Lloyd Austin III.
In a statement following their meeting at the Department of Foreign Affairs (DFA), Locsin said the US has shown its commitment to fulfilling its obligations to Manila under its alliance.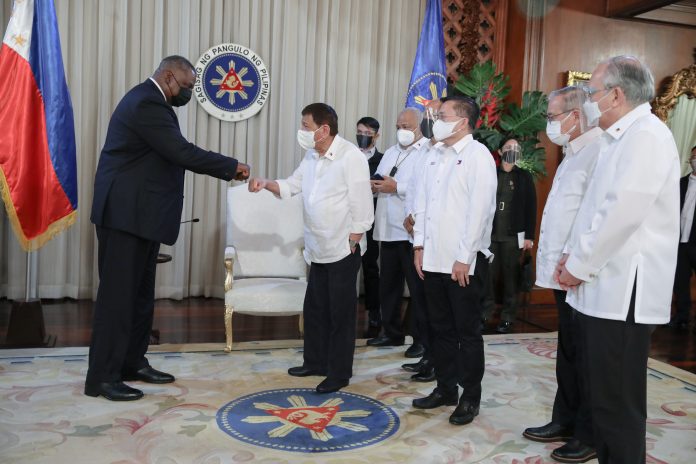 "They have addressed issues arising from our security relationship with good faith. Together, we have moved forward on the basis of common interest, shared values, and mutual respect," he said.
"As such, upon the instructions of President Rodrigo Roa Duterte, today I handed over to United States Secretary of Defense Lloyd J. Austin III the diplomatic note recalling the abrogation of the Visiting Forces Agreement." Read More