By ROGER M. BALANZA
Philippine National Police (PNP) Chief Gen. Guillermo Eleazar said the country could best defend its sovereignty over the West Philippine Sea (WPS) if it sends more maritime-law enforcers to face off with Chinese militia and fishing vessels encroaching into the area within the Philippine Exclusive Economic Zone (EEZ).
"Law enforcement presence in the area can do a lot. The more authorities we send will show the other countries that we are united in fighting for our rights and ownership," Eleazar said on Thursday as he batted for a bigger presence of local law enforcers in WPS to protect the country's waters from intrusion by foreign ships.
Upon request of the National Task Force for the West Philippine Sea (NTF-WPS), the   PNP, particularly the Maritime Group (MG), has been tapped to assist the Coast Guard (PCG) and Bureau of Fisheries and Aquatic Resources (BFAR) in the conduct of maritime patrols in WPS to prevent the intrusion by Chinese vessels.
Eleazar sought larger presence of Philipine authorities in WPS as some 300 Chinese vessels were spotted anew within and outside of the country's EEZ in the WPS.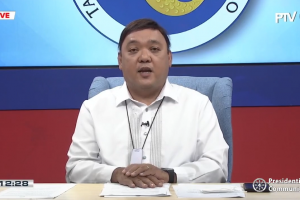 May 13, 2021
Malacañang on Thursday urged Congress to craft a measure that would strengthen the Philippines' claim over the Kalayaan Island Group (KIG).Presidential Spokesperson Harry Roque made the call, following the reported presence of nearly 300 Chinese maritime militia (CMM)… Read More