Warns of 'virus of communist terrorists' if NTF-ELCAC not funded
Presidential Task Force on Media Security Exec. Dir. Undersecretary Joel Sy Egco cautioned Wednesday against the "virus of communist terrorists" in the event that the government defunds the National Task Force to End Local Communist Armed Conflict (NTF-ELCAC).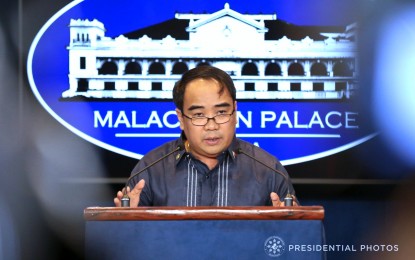 Egco issued the statement, amid critics' calls to realign the NTF-ELCAC's funds to the country's coronavirus disease 2019 (Covid-19) pandemic response efforts.
Under the 2021 national budget, a total of PHP19 billion is earmarked for NTF-ELCAC.
Around PHP16.4 billion of the PHP19 billion budget of the government's anti-communist task force is allocated to its Barangay Development Program (BDP).
A nationwide banner program of NTF-ELCAC, the BDP is a package of socio-economic development programs allocated for areas cleared of infestation of the communists' armed wing, the New People's Army (NPA). READ MORE