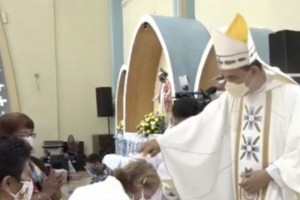 April 13, 2021
CEBU CITY– The Roman Catholic Church in Cebu on Tuesday welcomed 100 new members in baptismal rites for adults during the third day of Triduum leading to the 500thanniversary of the First Baptism in the country.
Prelates led by Cebu Auxiliary Bishop Midyphil Billones baptized the 100 adults in the presence of their parents and godparents at the National Shrine of the Our Lady of the Rule in Lapu-Lapu City.
Safe physical distance was maintained among churchgoers to avoid coronavirus disease (Covid-19) transmission.
Other church officials present in the solemn Christian ritual were Archbishop Jose Palma, Cotabato Archbishop Orlando Cardinal Quevedo, Bishop Antonio Rañola, Maasin Bishop Preciosio Cantillas and Talibon Bishop Daniel Patrick Parcon.
The mayor of Lapu-Lapu City, Junard Chan and its lone district congresswoman, Paz Radaza also graced the occasion. Read More
 April 14, 2021
MANILA – The Philippines topped the list of countries with the most number of baptisms of young children.Citing data from the Catholic News Service, the Catholic Bishops' Conference of the Philippines (CBCP) news website reported on Wednesday that the country recorded more than 1.6… Read More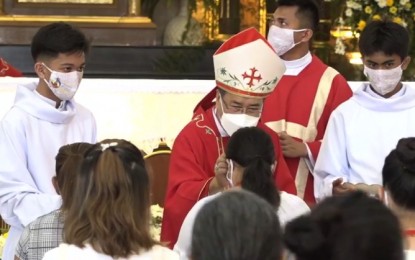 100 Cebu youths join confirmation rites as part of 'Triduum'
Some 100 young members of the Roman Catholic Church in Cebu City on Monday received the sacrament of confirmation in rites to mark the second day of "Triduum" as part of the 500th Year of Christianity celebration in the Philippines.
"Triduum" means three days of preparation prior to the big day on Wednesday (April 14), when the country marks the 500th year anniversary of the First Baptism which happened in Cebu City. READ MORE