DOH to decongest hospitals
The Department of Health (DOH) will transfer mild or asymptomatic patients in hospitals in National Capital Region (NCR) to isolation facilities to decongest 30 to 40 percent of COVID-19 beds in the hospitals.
These patients can be extracted and then placed in isolation centers to free up much-needed beds in COVID-19 wards., Undersecretary Maria Rosario Vergeire said yesterday.
Vergeire said that based on a census of hospitals, almost 41 percent of admitted patients are mild and asymptomatic, therefore do not need to be hospitalized.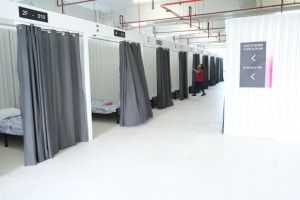 April 5, 2021
MANILA – As more hospitals in Metro Manila are close to reaching full capacity for Covid-19 patients, a Palace official on Monday said the national government will be putting up "mobile hospitals" to attend to such cases.Presidential Spokesperson Harry Roque said this idea was… Read More