The Department of Health (DOH) on Friday March 26, reported 9,838 new cases of Covid-19 infections, pushing the nationwide total to breach the 700,000 mark.
Also on the day, the Philippine total of active COVID-19 cases breached the 100,000-mark.
The total number of cases in the country is now 702,856, with 109,018 active cases.
9,838 new infections of March 26, 2021, the highest single-day number of cases since the start of the pandemic
 The Department of Health (DOH) on Friday reported 663 new recoveries from the coronavirus disease 2019 (Covid-19), raising the total number of recoveries to 580,689 or 82.6 percent of all Covid-19 cases.The country also recorded 9,838 new infections, the highest single-day number of… Read More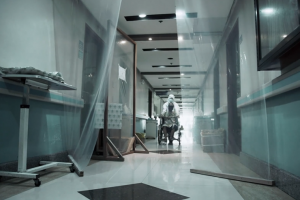 March 26, 2021
MANILA – An official of the Department of Health (DOH) on Friday said more beds are occupied by patients infected with the coronavirus disease 2019 (Covid-19) in some cities in Metro Manila.In a Zoom presser, DOH Undersecretary Leopoldo Vega said the cities of Makati, Quezon, Taguig and Manila… Read More