BY ROGER M. BALANZA
Vice President Leni Robredo called for an investigation into the killing of Calbayog City Mayor Ronaldo Aquino of Calbayog City, Samar, that she blamed on the "kill, kill, kill" policy of the administration of President Rodrigo Duterte.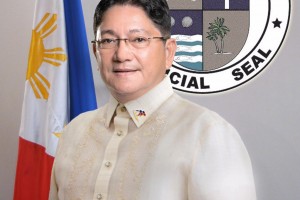 "We must connect the dots between these gruesome deaths and see the web that enables and emboldens these killings: impunity, the normalization and incitement of violence and the kill, kill, kill rhetoric coming from the highest offices," she said.
"In other times, perhaps, we will be surprised by this horrible news… But we are in a time when many seem to have become numb to violence and the culture of murder," she said in a statement.
"We will not get tired of speaking out. We will not stop in pushing for the right, dignity and value of human lives. We call for a clean, competent and independent investigation into Mayor Aquino's death, and for his murderers to be brought to justice," she added.
The Vice President emphasized that the killings of mayors, community organizers, lawyers, judges, journalists, children and drug suspects should not be treated as normal.
Robredo pinning blame on the Duterte administration, however, appears unfounded based on initial report on the killing. (READ MORE)
 March 9, 2021
MANILA – The National Bureau of Investigation (NBI) will probe Monday's gunfight that resulted in the death of at least six individuals, including three policemen and Calbayog City Mayor Ronaldo Aquino.Department of Justice (DOJ) Secretary Menardo Guevarra, in an interview on Tuesday,… Read More