At least 5.6 million COVID-19 vaccine doses from two pharmaceutical companies are expected to arrive in the Philippines within the 1st quarter of 2021 through the global initiative COVAX.
The WHO-led COVAX Facility will provide 117,000 doses of the Pfizer-BioNTech vaccine. "These are expected to be delivered in mid-February and will cover the 1st quarter supply commitment," Galvez added.
The country will also receive 5,500,800 to 9,290,400 doses of the AstraZeneca vaccine.
The initial delivery is scheduled by mid to late February," vaccine czar Carlito Galvez said.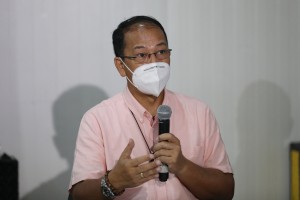 January 31, 2021
MANILA – National Policy Against Covid-19 chief implementer and vaccine czar, Secretary Carlito Galvez Jr., on Sunday lauded the expected arrival of the first wave of Pfizer-BioNTech and AstraZeneca coronavirus disease 2019 (Covid-19) vaccines from the COVAX Facility."This positive news… Read More