Proposed amendments already fully discussed in the 16th and 17th Congress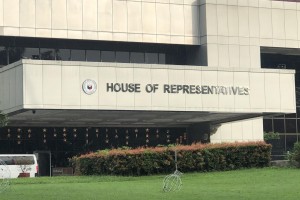 House of Representatives Deputy Speaker Rufus Rodriguez on Friday called for the early approval by the Constitutional Amendments Committee of the proposed amendments to the economic provisions in the 1987 Constitution
.Rodriguez said these proposed amendments were fully discussed in the 16th and 17th Congress, and several resource persons during Wednesday's House hearing have expressed their overwhelming support for them.
"Considering the tight timeline, I call for an early approval of the amendments to these economic provisions by the House Committee on Constitutional Amendments chaired by Congressman Pido Garbin so that this can be sent to the plenary of the House of Representatives. The plenary itself can then convert itself into a Constituent Assembly," he said.
Resolution of Both Houses (RBH) No. 2, authored by Speaker Lord Allan Velasco, seeks to amend restrictive provisions of the Constitution by adding the phrase "unless otherwise provided by law" to sections of Articles XII (National Patrimony and Economy), XIV (Education, Science, Technology, Arts, Culture and Sports), and XVI (General Provisions).