Senate President Tito Sotto said President Duterte believes some members of the Congress, particularly those belonging to the militant Makabayan Bloc, are sympathizers and are connected with the CPP-NPA.
Duterte wanted the local communist insurgency led by the Communist Party of the Philippines-New People's Army (CPP-NPA) solved.
The President wanted an amendment to the Constitution that would bar partylist groups linked to the CPP/NPA and intending to overthrow the government from securing a seat in the House of Representatives.
January 14, 2021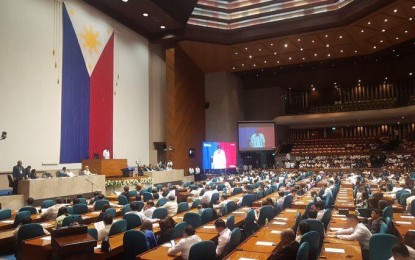 A political analyst on Thursday said if Congress would seek to revise the country's party-list system, then members should look at its "totality and make it work for the marginalized sector.""Sana kung babaguhin yung sistema ng party-list system, tingnan na… Read More