There is going to be a baby boom when the Covid-19 pandemic is over, said the Population Commission (PopCom)
PopCom executive director Juan Antonio Perez III said the last baby boom happened in the 1960s or after World War II.
"We had a baby boom during the post-war era. That's when we had an average family size of six children. That's in the 60's. That's the baby boomer Philippine style," Perez said in an interview with OneNews' "The Chiefs" aired on Cignal TV.
If the baby boom happens, Perez said PopCom would adopt population control strategies. to curb pregnancies and abort a population explosion .
"If it does, we hope we will be strong enough to provide them necessary protection that people might want for unplanned pregnancy."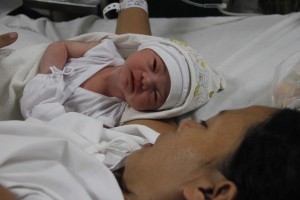 January 6, 2021
MANILA – While the Commission on Population and Development (POPCOM) expects the uptick of lockdown babies to peak in the first half of 2021, Senator Win Gatchalian reiterated the urgency of providing health and nutrition interventions for vulnerable infants and mothers, especially those in… Read More