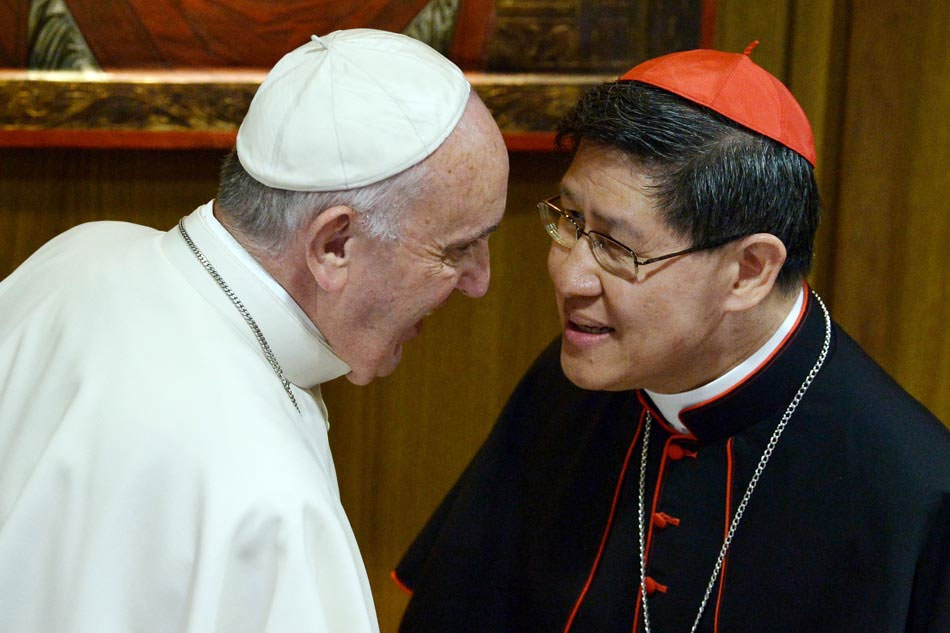 Cardinal Luis Antonio Tagle, former archbishop of Manila, tested positive for COVID-19 upon his arrival in the Philippines from Rome.
Cardinal Tagle is under quarantine in the Philippines after contracting COVID-19, Matteo Bruni, director of the Vatican Press Office, announced Friday, September 11.
Bruni said Tagle was negative of the coronavirus in test in Rome on September 7, but he tested positive for the disease when he arrived in Manila. after a swab test on Thursday, September 10 .
Tagle is asymptomatic and remains in quarantine, the Vatican said.
Tagle is now based in the Vatican as prefect of the Congregation for the Evangelization of Peoples. This is one of 9 offices that essentially function as the Pope Francis' Cabinet.
Tagle is reported as the first head of a dicastery, the equivalent of a Cabinet office in the Vatican bureaucracy, to have contracted COVID-19.
Tagle is touted as a potential successor to Francis, whom Vatican watchers said is grooming the cardinal for the papacy.
The Pope, in May gave Tagle the rank of cardinal-bishop – one of the 11 highest-ranking cardinals based in the Vatican. He is now the highest-ranking Filipino bishop in almost 500 years of Christianity in the Philippines