Cambridge Analytica tapped to 'rebrand' image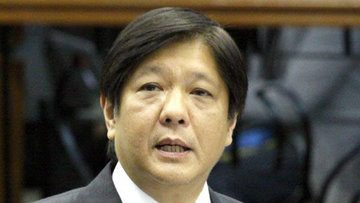 Ahead of the 2016 Philippine national elections where he ran for vice president, former Senator Ferdinand "Bongbong" Marcos Jr. hired a public relations firm to undertake a project in social media that would downplay or deny kleptocracy and human rights violations during the Martial Law years under the dictatorial rule of his  late father Ferdinand Marcos.
The dictator was ousted during the EDSA People Power Revolution in 1986.
The firm, Cambridge Analytica, was not only to "rebrand" the Marcos family's image in an attempt to erase from the memory of the Filipinos the  rampant killings, torture, disappearances, media oppression and corruption during the 21-year rule of the Marcos dictatorship.
Cambridge Analytica was also tasked to exaggerate the Marcos patriarch's achievements, as well as vilify critics, rivals, and mainstream media.
In the 2016 election for vice president, despite Cambridge Analytica. Bongbong Marcos lost to Vice President Leni Robredo. Marcos and Robredo remain locked in an electoral protest   before the Supreme Court,  FULL STORY IN RAPPLER